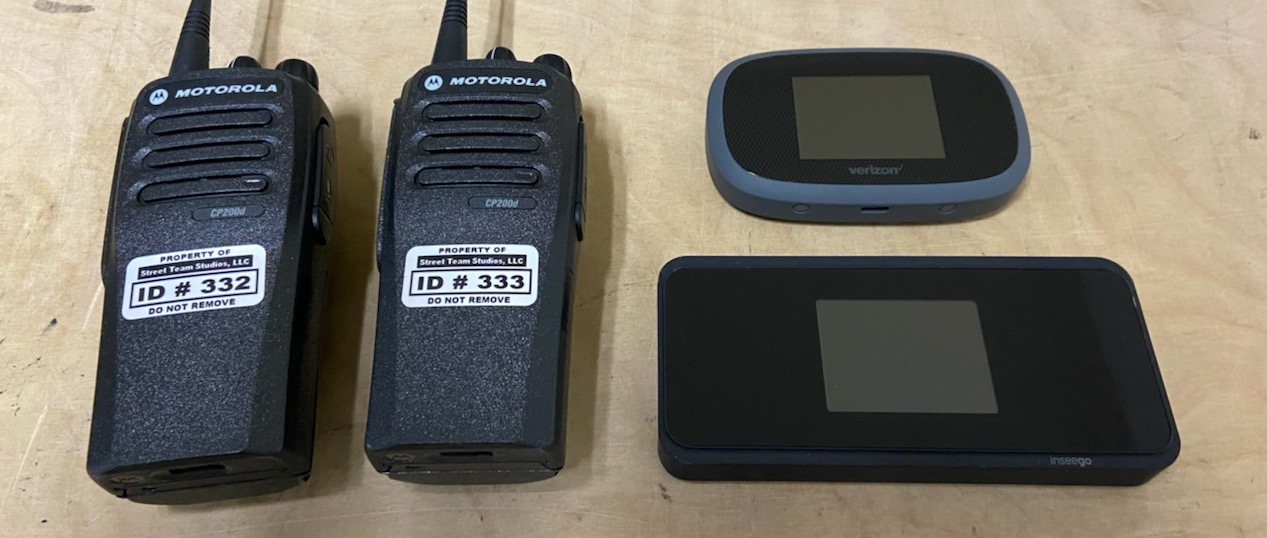 Motorola CP200d digital walkie talkies & Verizon & T-Mobile Mobile Hotspots rentals. With every two-way radio rental you get FREE accessories, such as surveillances, hand mics, extra bricks, and charging stations (see chart).
Your order is not confirmed until you receive an email from Street Team Studios confirming Walkie & WiFi availability.
NOTE: By submitting this form or emailing us, you are consenting to receive marketing emails from: Street Team Studios, LLC.  You can revoke your consent to receive emails at any time.