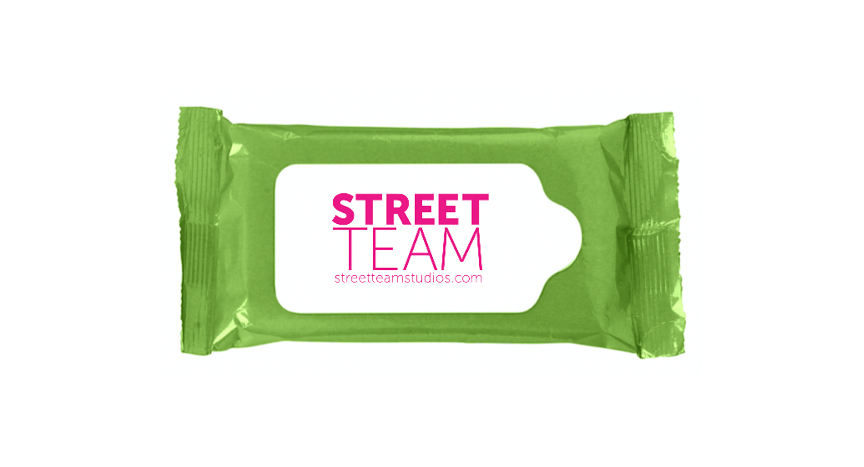 Check out our new individual antibacterial wipes for Production & Event Crews. Each individual package fits easily in any pocket and can be used to wash your hands fifteen times! (15 wipes per packet).
According to the Centers for Disease Control and Prevention, the single most important thing we can do to keep from getting sick and spreading illness to others is to wash our hands. If soap and water are not available (for example, when traveling in the car -or- outdoor work settings such as Production & Events) use a hand sanitizer or hand wipe. Frequently cleaning your hands can slow the spread of germs. Antibacterial wipes are useful alternatives if soap and water are not available. Wipe all areas of hands until they are visibly clean and simply let hands air dry.
We picked these individual antibacterial hand washing wipes for a handful of reasons. Unlike renting a hand washing station, individual wipe packets allow everyone on set to clean their hands separately and maintain social distancing instead of gathering around the "water cooler." Moreover, for those who are on lockups or in vehicles, you do not have to leave your post to make a special trip to wash your hands. Also, we cannot lose precious time throughout the workday to travel to a shared sink that would need to be disinfected itself regularly. Also, many hand washing stations require a water hook-up which is not always feasible.
Street Team was founded by production peeps for production peeps. You can count on us to stock the right tools for the job.
NOTE: We also stock 1oz individual alcohol-based hand sanitizer gels, and liquid antibacterial hand soap if your location has existing hand washing sinks.
AND visit us on YouTube: