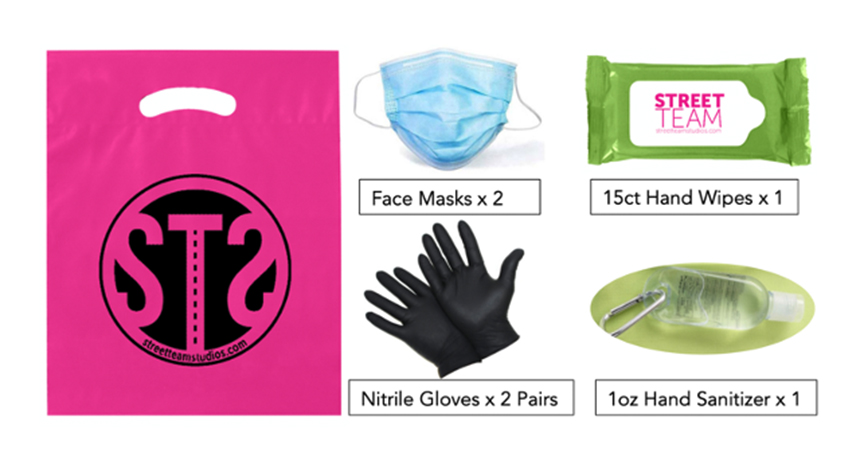 Check out our new PPE kits for Productions & Events. Each individual kit comes pre-packaged in its own bag making it easy to dole out and order the exact quantity you need for your Production & Event Crews.
Inside each bag is:
2 x Disposable Surgical Face Masks (Blue)
2 x Pairs of Black Nitrile Gloves (Latex Free)
1 x Antibacterial Hand Washing Wipes (15ct)
1 x Hand Sanitizer Gel w/ Clip (1oz)
Email us to order your custom quantity: streetteamstudios@gmail.com
Call us @ 917-790-3100: We can ship these anywhere in the continental U.S. for $12.99 flat.
AND visit us on YouTube to see our full line-up of disinfectants & sanitizers: