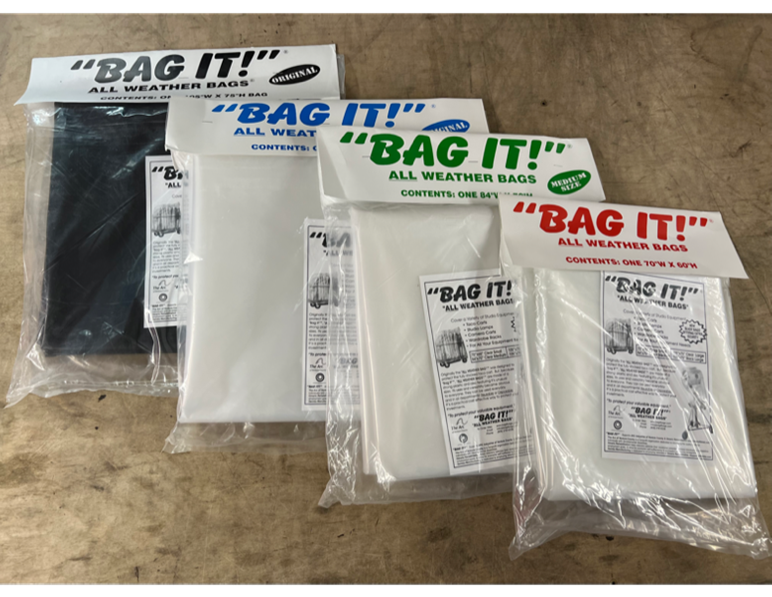 Bag-It! All Weather Bags protect valuable production equipment from the elements with a thick, versatile layer of plastic. This 6-mil thick layer of visqueen forms a sleeve that can serve as a bag, tarp, rain cover and more. Bag It Bags are a simple solution for covering and protecting a variety of equipment: camera carts, studio lamps, wardrobe racks, etc.
Bag-It! Bags come in a variety of sizes and in two colors (black and clear) to ensure all of your production supplies are safely covered and protected from potential damages. Bag It All Weather Bags are available in the following sizes: Clear Small (70" W x 60" H), Clear Medium (84" W x 70" H), Clear Large (105" W x 75" H), and Black Large (105" W x 75" H).


Purchase Bag-It! products in NYC at Street Team Studios in Greenpoint, Brooklyn, a one-stop-shop for all your production needs.