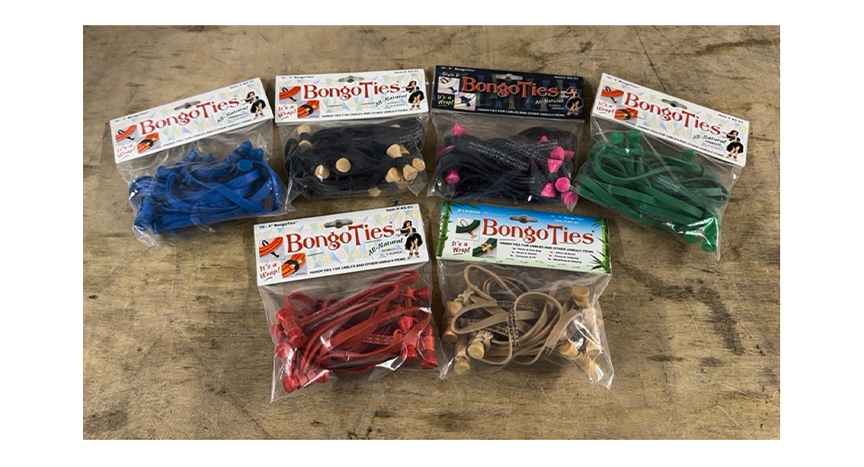 Looking for Bongo Ties in Brooklyn? Look no further! Street Team Studios in Greenpoint, Brooklyn has Bongo Ties of all colors available for purchase.
Bongo Ties are reusable ties, perfect for holding together heavier items, such as cables. Made of rubber and bamboo, bongo ties wrap around any item and fasten shut. Bongo Ties are frequently used for film production, as they are essential in organizing cables and extension cords.
Street Team Studios stocks 10 packs of Bongo Ties for $8.99 in a variety of colors, such as: black, green, blue, red, pink, and tan.
Phone: 917-790-3100
Email: streetteamstudios@gmail.com
Pick-Up: 502 Morgan Ave, Brooklyn, NY 11222 (M-F / 9A-5P)
YouTube: