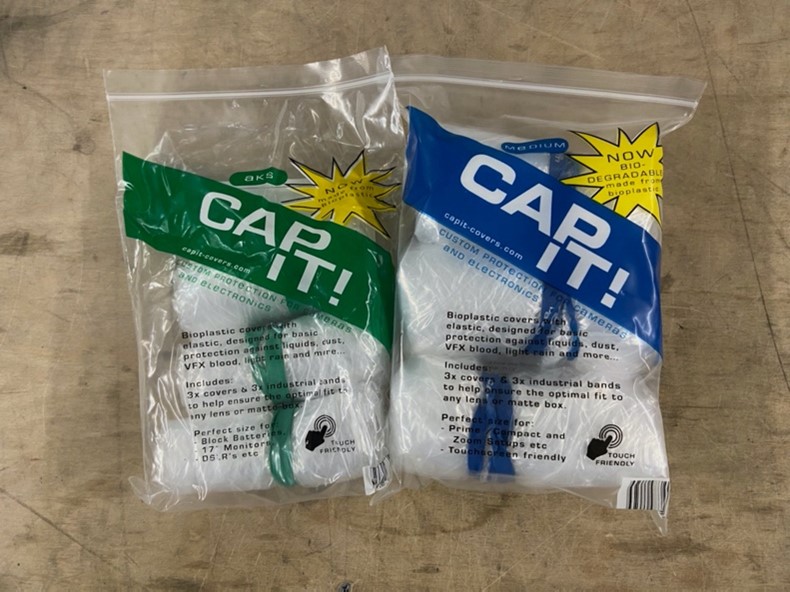 Don't let the weather ruin your shoot day = Purchase Cap It! Covers at Street Team Studios to protect your cameras, monitors, and other electronic equipment from the rain.
Cap Its! are lightweight, clear, touchscreen compatible, elasticated, polyethylene sheet that covers equipment and shields it from damage. This quick, affordable, and effective product protects your gear from rain, dust, debris, and SFX blood to ensure your shoot day goes as planned.
Street Team Studios sells both sizes of Cap It!: Medium & Small AKS. The Cap It! Medium size is built for almost every type of cinema camera. While the Cap It! Small size is built to cover a variety of items, such as monitors, smart slates, sound packs, ballasts, and more.
Contact Street Team Studios to purchase your Cap It! covers today:
Phone: 917-790-3100
Email: streetteamstudios@gmail.com
Pick-Up: 502 Morgan Ave, Brooklyn, NY 11222 (M-F / 9A-5P)