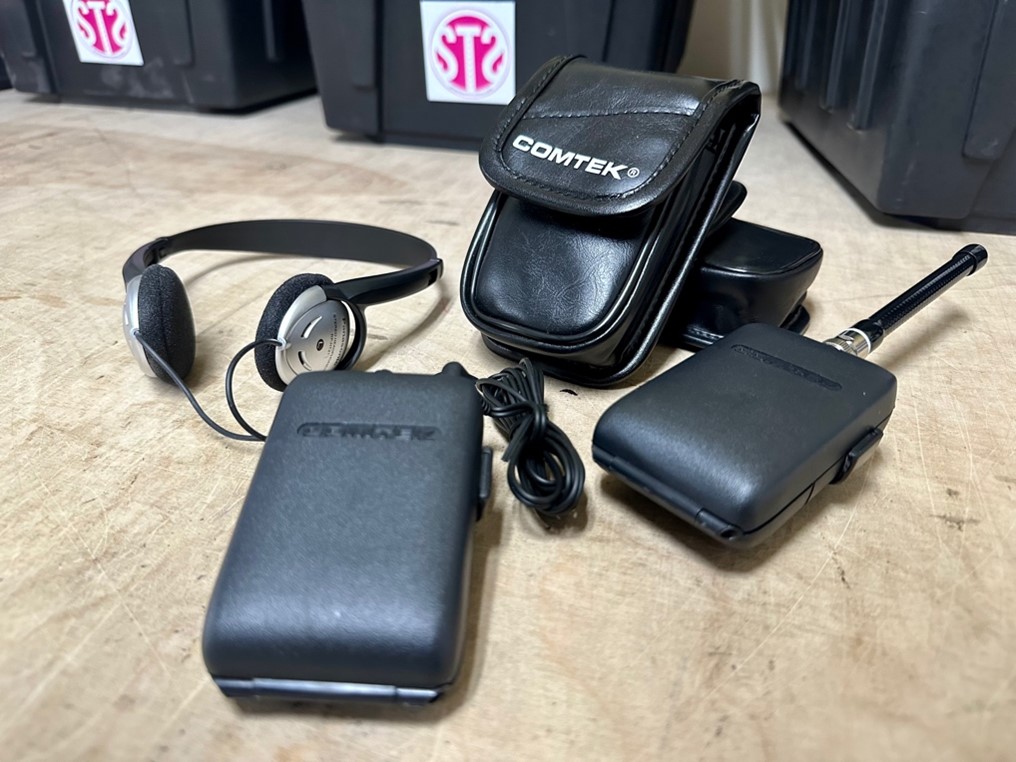 Street Team supplies COMTEK sound rentals for commercial, film, and television use in NYC.  Street Team Studios in Brooklyn is an excellent hub for audio-visual rentals, renting both the COMTEK M-216 transmitter and the COMTEK PR-216 receiver for your video village.  Your clients will appreciate our Panasonic headphones which are comfortable enough for the longest shoot days.
A COMTEK is used for live audio program monitoring in the world of film production. They are an essential piece of sound equipment on a film shoot, as these devices transmit and receive audio, allowing the directors, crew members, and actors to hear live audio while shooting a scene.  And they are very popular in the use of commercial production where clients and agencies view & listen in real time.
The COMTEK M-216 transmitter has adaptive channel selection, dual-function versatility, and high-fidelity performance. This sound transmission device utilizes the latest digital and analog technologies to produce low residual noise, wide dynamic range, and extended frequency response rendering the most natural sound possible. This COMTEK Communications Technology sound transmitter is compatible with the PR-216 receiver.
The COMTEK PR-216 sound receiver is a versatile, user-friendly, and compact receiver that tunes high-fidelity compounded channels for program monitoring applications as well as standard non-compounded, narrow-band channels for specialty applications such as time code links. Equipped with full fidelity frequency, automatic audio processing, high audio output power, multi-channel compatibility, and durable design.
Eliminating even more stops with the addition of COMTEK Rentals!  Reach out to us with your next Production Equipment order:
Phone: 917.790.3100
Email: streetteamstudios@gmail.com