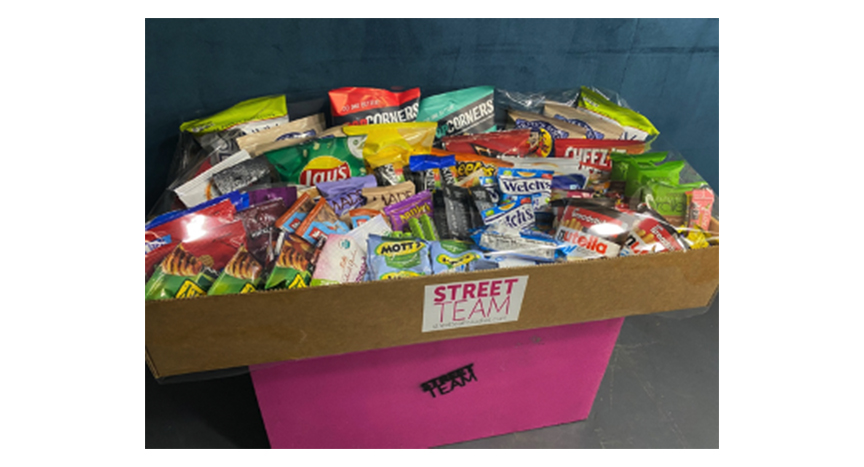 Street Team Studios has added non-perishable Crafty Baskets in response to the COVID-19 pandemic. We wanted to find ways to eliminate even more stops for the safety of the PA's doing pick-ups. Moreover, our baskets are only stocked with individually wrapped items making it safe for the entire crew on set. No more hands in the chip bowl or sharing of tongs.
Each basket serves 10 people (110+ pieces/30+ options) and is packed with variety. You can add more baskets depending on your crew size and number of days. Baskets are two feet long and wrapped in cellophane until you are ready to serve.
We hand-picked items that will NOT melt in hot weather. There are lots of organic & healthy options. We made sure to include options for those with food allergies/preferences:
– Vegan
– Gluten Free
– Nut Free
– Dairy Free
See one up close on YouTube:

Have a special request or talent rider to fulfill? Just give us a heads-up and we make those arrangements for an additional fee.
P.S. We now have beverages as well: https://streetteamstudios.com/wholesale-beverages/
Email us for more information: streetteamstudios@gmail.com