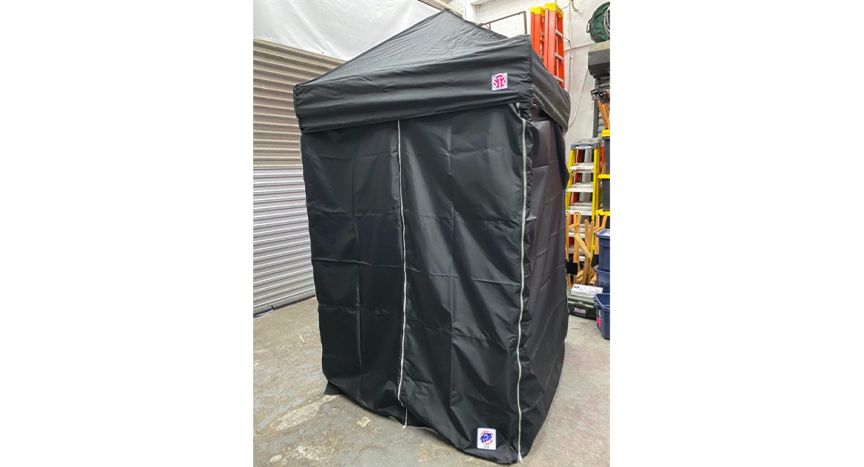 Street Team Studios in Greenpoint, Brooklyn offers a 5ft by 5ft fully blacked out tent, perfect for DIT's & Colorists. As a production supply and expendable vendor, we have several tents of varying sizes in stock, but the 5×5 EZ-UP tent is just the right size for a small team of people to view and review footage without the hinderance of light and reflections.
The blacked-out walls and roof of the tent allow for no light obstructions on monitors while watching and assessing clips. The EZ-UP design of the tent allows for quick, simple set-up and deconstruction. The DIT Coloring Tent is easily transported, functional, and light.
Need more tents? Street Team Studios has other EZ-UP tents available for rental. Coming in three sizes, STS also has 10×10 tents, 10×20 tents, and 10×15 tents in supply to complete your video village. Sandbags & Sidewalls are all available for rent to complete your tent set-up.
Check out the 5×5 tent on our YouTube channel: