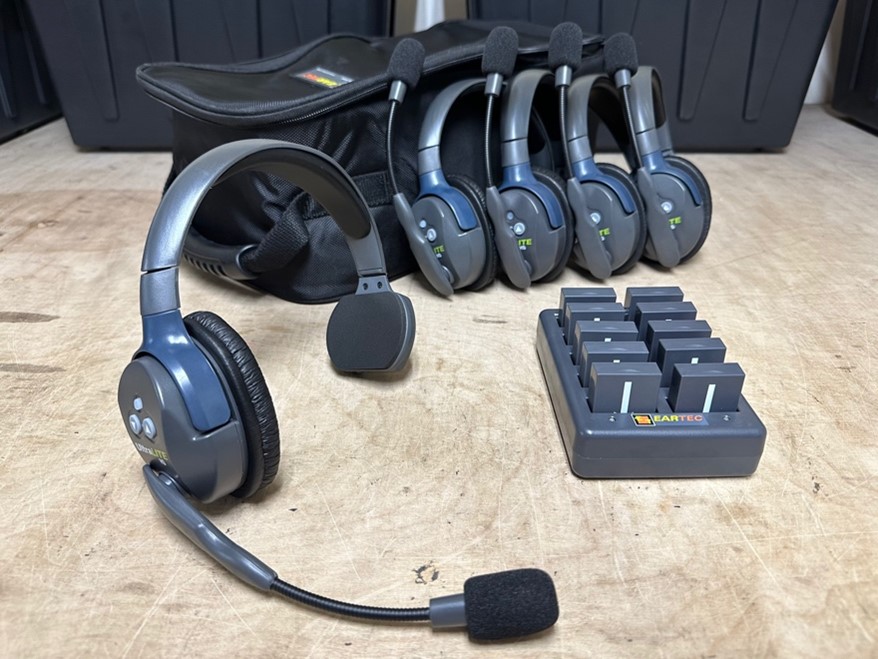 Looking to rent EARTEC UltraLITE headsets rentals? Street Team Studios in Brooklyn has got you covered!
Each EARTEC kit comes with 5 headsets, 10 batteries, and a charging station to ensure your team is prepared for your shoot day. This package starts at a base 1-day rental rate of $145.00. This method of instant hands-free wireless communication is perfect for small teams.
EARTEC headsets have a built-in transceiver. This means they require no base station, allowing for full duplex voice contact even on the move. These self-contained specialty headsets provide live communication within a 1,000ft range "Line of sight."
EARTEC headsets allow for hands-free communication. Your team can speak to each other in real-time, with no delay, without the use of a button. EARTEC allows for a constant live feed from 5 separate headsets, with the ability to mute yourself through simply flipping your microphone upwards.
Book your EARTEC Rental by contacting us:
917-790-3100
***Not in NYC? No problem, we can ship your rental anywhere in the continental U.S.