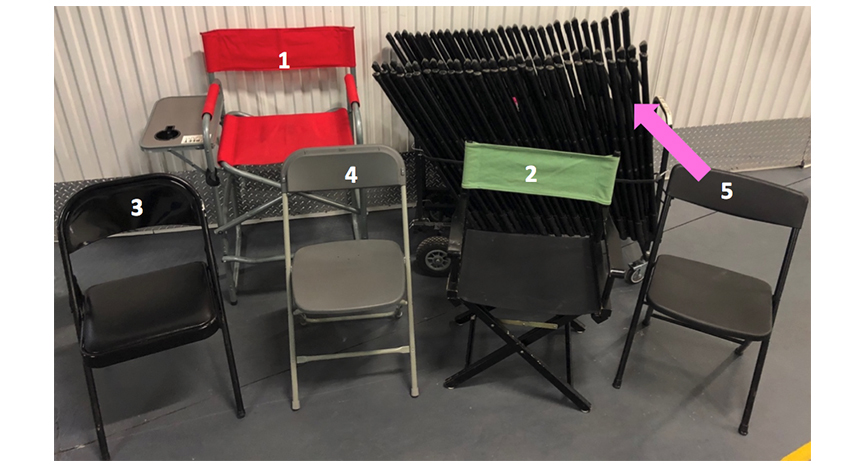 You need chairs? We got chairs! Whatever your seating needs we have you covered with several different options:
1. Tall Director Chairs w/ Fold-out Cup Holder
2. Classic Short Director Chairs
3. Heavy Duty Metal Folding Chairs
4. Stackable Light Duty Grey Plastic Folding Chairs
5. Light Duty Black Plastic Folding Chairs
NOTE: If you get 10 or more of our grey folding chairs (#4) it will come on a rolling furniture dolly with strap for FREE. Plus, our light duty black folding chair (#5) rentals will come on a FREE stage cart for every 30 chairs you order.
Email us for more info about tall director's chairs and chair rentals in NYC:
streetteamstudios@gmail.com
AND visit us on YouTube: