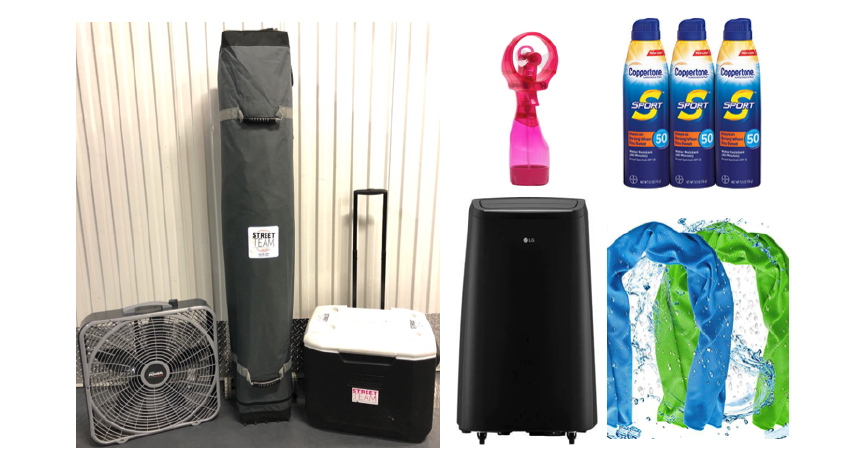 Think you can escape the heat during the summer heat? You thought wrong. Beat da heat with Street Team's heat & sun protection rentals:
– EZUP Tents
– Portable AC Unit
– Sunscreen
– Cooling Neck Towels
– Handheld Misting Fans
– Box Fans
– Drum Fans
– Coolers
Cool off and stay safe out there!
Email us for more information about tent rental in NYC:
streetteamstudios@gmail.com
AND visit us on YouTube: