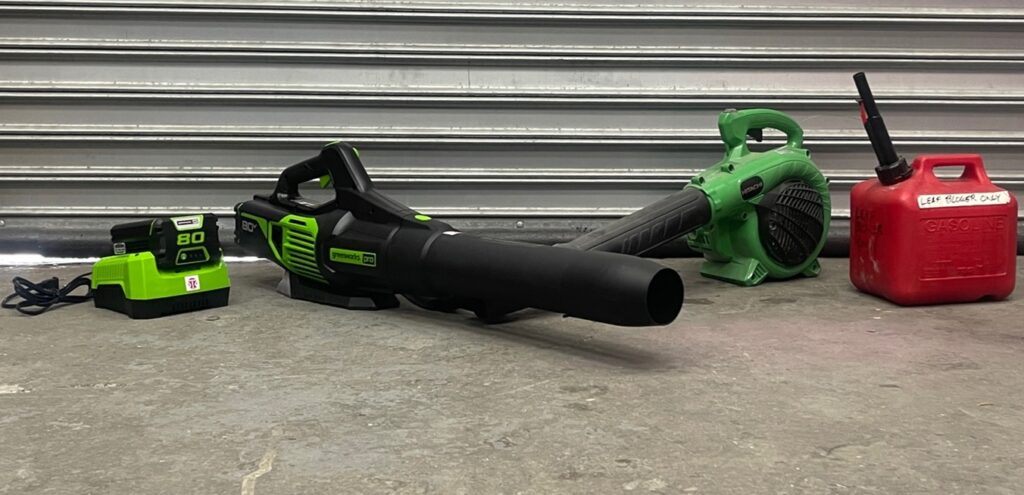 Keep your space clean and clear with leaf blower rentals from Street Team Studios in Brooklyn, NY. Both gas and electric leaf blowers are available for rent to match all your production needs.
Gas Leaf Blower
The Hitachi RB24EAP gas-powered leaf blower is handheld and light weight, at only 8.6 pounds it is easily transported. This leaf blower has an engine power of 23.9cc, reaches 170mph, and goes up to 441cfm. When it comes to noise, this tool reaches 87dB. Leaf blower fuel is given out with every gas-powered leaf blower rental from Street Team for an additional $10.00. The fuel is a gas/oil mixture.
Electric Leaf Blower
The Greenworks Pro BLB489 electric-powered leaf blower includes a 2.5Ah battery pack and charging station, allowing for cordless usage for a runtime of up to 30 minutes. This model goes up to 730CFM and 170mph.
Book your leaf blower rental today
917-790-3100
streetteamstudios@gmail.com