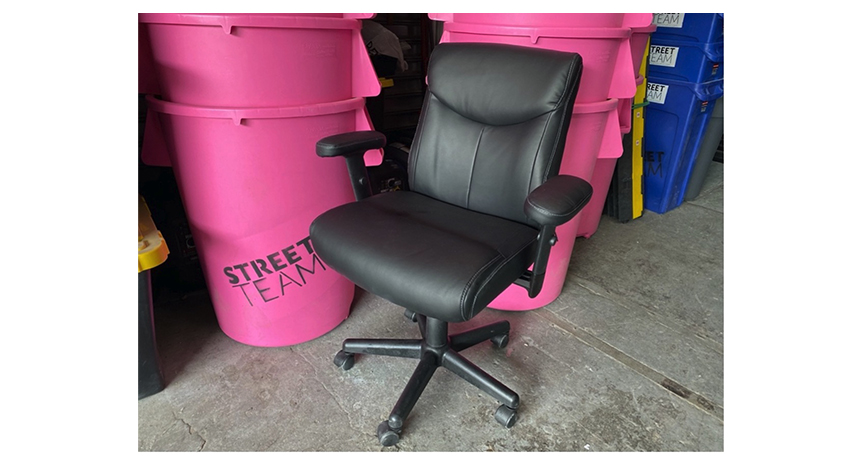 Complete your production office with Street Team's rolling office chair! When spending 12+ hours a day hunched over a desk at your production office, your physical health suffers. Ensure comfort, healthy posture, and get mobile by renting a padded rolling office chair, because even a temporary office needs to be comfortable and functional.
The black rolling office chairs that STS carries are equipped with padded adjustable arm rests, a padded seat & back, wheels to allow for quick and easy movement around the production office, hydraulic height adjustment with lever underneath the seat, as well as locking/release mechanism to allow the chair to rock or lock.
Since adding these chairs many other departments have gravitated to the comfort of these executive level chair rentals. In fact, we have seen them used for video village, control rooms, media managers, DIT's, colorists, and so on.
Check out the padded office chair on our YouTube channel along with other videos highlighting our Production Equipment Rentals in Brooklyn, NY:
Call: 917-790-3100
Email: streetteamstudios@gmail.com