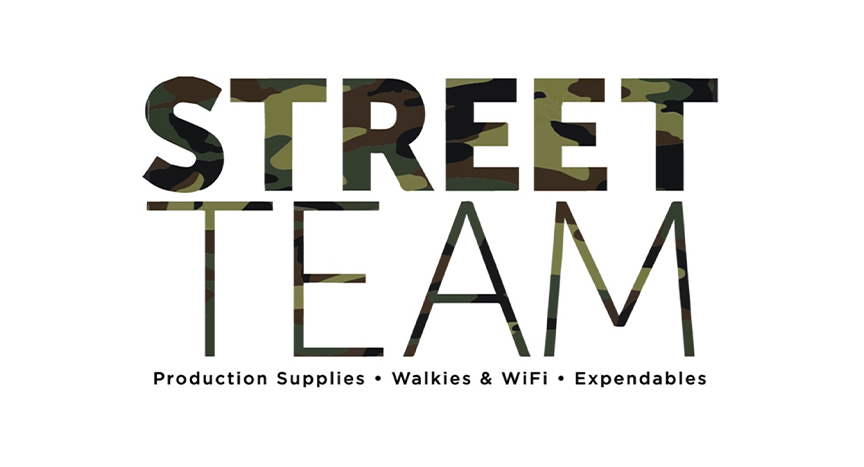 Street Team Studios has the equipment you need to complete your production office set-up!
1. Production Printers
Printers are a must have for any shoot and Street Team Studios offers the HP Officejet 250 Mobile Printer which is perfect for production. With both B&W and color options, your production office will be all set for any printing needs. Ink & Paper pay-per-use. Best of all this printer keeps working even when it is not plugged in as it has an internal battery that keeps you printing on the go!
2. Production writing utensils
Pens, Sharpies (permanent markers), dry erase markers paired with KleenSlate attachable erasers, and Staedtler non-permanent markers are all useful tool to have on set for all departments from Production to Camera to Art. We have various sizes and styles of sharpies available for purchase, such as Chisel Tip Black Sharpies, Fine Tip Black Sharpies, Double Tip Black Sharpies, and King Size Sharpies, coming in packs of varying quantities.
3. Staplers & Paperclips
Where you have printers & paper you have staplers and paper clips. Street Team has both available for purchase so you can be ready to bind those treatments and scripts.
4. Portable Phone Chargers
When you are on the move the last thing you want is for your phone to die, and lose communication with your team. That is why STS carries portable phone charger rentals for you to stay powered up and connected when on set.
5. PA Speaker w/ Microphone
Weather it's for making important announcements or simply to play music, speakers are a must-have for any production team. Streat Team offers two speaker options: a PA Speaker with a microphone and a Bose SoundLink Mini Speaker. Both are Bluetooth capable and powerful.
6. Desk Lamps
While spending the majority of your day at your desk, make your production office comfortable, homey, functional, and lit with desk lamps for each member of the team.
7. Screen & Sanitizing Wipes
Hygiene and cleanliness are essential when working so closely amongst a group of people. Ensure the freshness of your laptop, phone, and other technology with the use of screen wipes & disinfecting wipes. Perfect for removing grime and debris from your equipment.
8. Office Waste Baskets
Large bins take up too much space, keep your space organized and clean with a small waste basket, perfect for an office environment. We also sell similar size recycle Fling Bins for all your cans & bottles.
9. Scissors & Foam Core
Scissors are a necessity when on set. Emergency boards just came through and you have to make an AD board… What are you going to cut them with? Speaking of boards we have you covered there with a full line of foam core.
10. Rolling Office Chairs
When the majority of your day is spent at a computer, comfortability and mobility are key. Rolling office chairs are available for rent at STS to keep your workspace comfortable and functional.
Get ALL your Production Office Supplies right here at Street Team Studios in Brooklyn, NY!