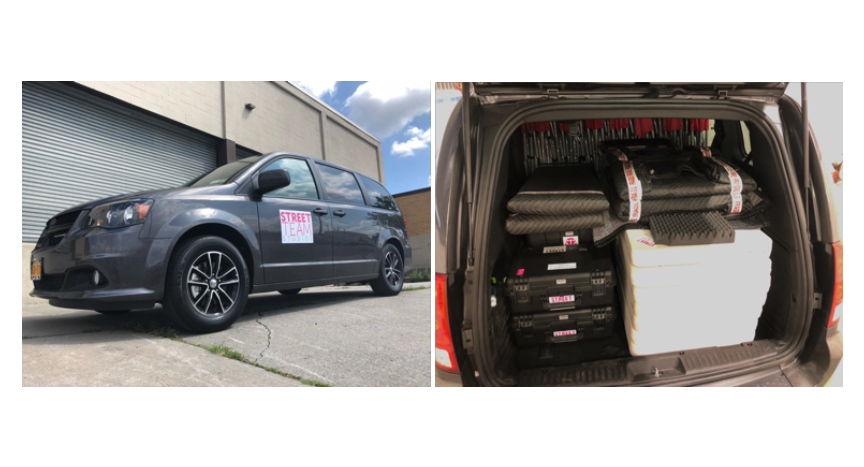 Did you know Street Team delivers anywhere in the New York City Zone? That's right, we realize it doesn't always make sense to hire a PA and vehicle for certain jobs. Please email us (streetteamstudios@gmail.com) for an estimate which is based on the size of the order, distance from our shop, driver travel time to/from, and wether you want curbside delivery/pick-up -or- help loading in/out.
Need a delivery outside of the NYC film zone?  Please call us at 917-790-3100 for an estimate.
Production supply and Motorola Two-Way Radio delivery in NYC made simple! Hand trucks, mirrors, tall director's chairs, folding chairs, tents, blowers, and outdoor heater rentals all delivered to your doorstep.
Email us for more info:
streetteamstudios@gmail.com
AND visit us on YouTube:
https://www.youtube.com/channel/UCk6PsyfMD-FLulkLdT4kY4w?view_as=subscriber