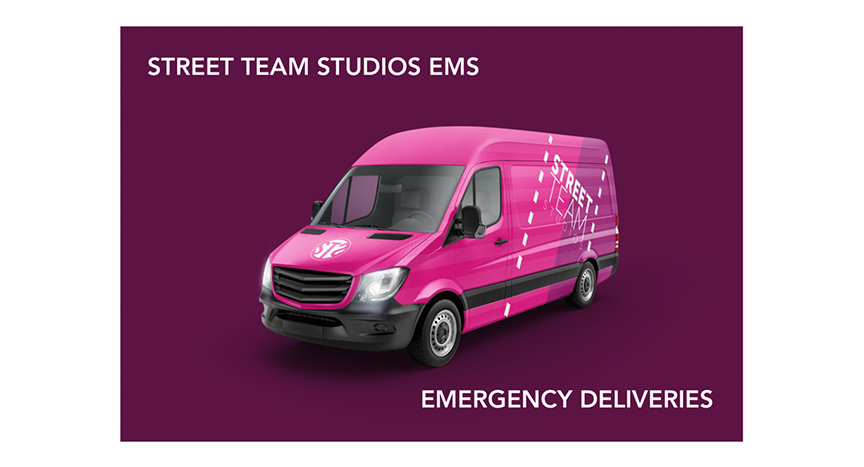 As we enter the busy season, Street Team Studios NYC is adding another van & driver dedicated to emergency deliveries for our loyal customers. Whether you need two more Walkie Talkies, a Suitcase Genny, or a Rain Kit we are here to help YOU!
Emergency delivery service at our standard delivery rates.  Please email us at streetteamstudios@gmail.com with the following information for a quote:
– Delivery Address
– Delivery Date & Time
– Pick-up Address
– Pick-up Date & Time
– Key Contact (Name & Cell)
Production Supply Rentals, Two Way Radios Rentals, Internet MiFi's Rentals, G&E Expendables, PPE For Production & Events, and Craft Services (Crafty Baskets) & Beverages Film Production & Events all at one stop!
*Tolls & Parking additional if applicable
*After hours & weekend fees additional if applicable