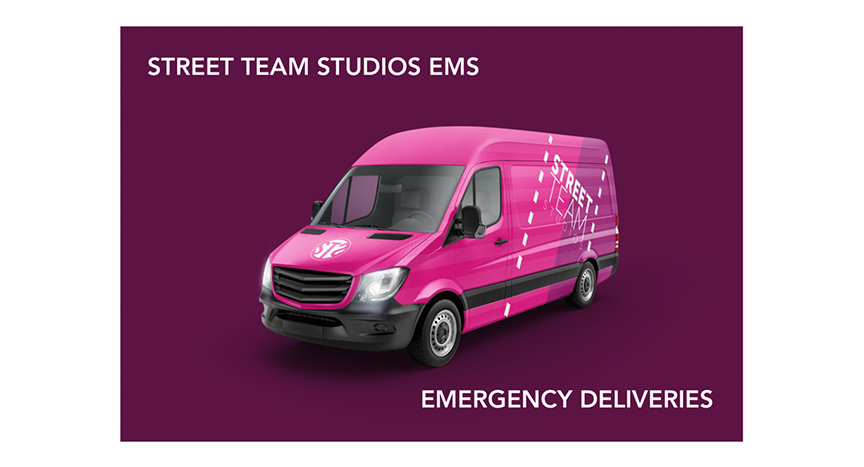 As we enter the busy season, Street Team Studios NYC is adding another van & driver dedicated to emergency deliveries for our loyal customers. Whether you need two more Walkie Talkies, a Suitcase Genny, or a Rain Kit we are here to help YOU!
Emergency delivery service at our standard delivery rates:
Greenpoint / Williamsburg = $25.00
Brooklyn < 3 miles from shop = $50.00 Brooklyn > 3 miles from shop = $75.00
Manhattan = $75.00
Queens = $75.00
Bronx = $95.00
Long Island (in NYC Film Zone) = $115.00
New Jersey (in NYC films Zone) = $125.00
Production Supply Rentals, Two Way Radios Rentals, Internet MiFi's Rentals, G&E Expendables, PPE For Production & Events, and Craft Services (Crafty Baskets) & Beverages Film Production & Events all at one stop!
*Tolls & Parking additional if applicable
*After hours & weekend fees additional if applicable