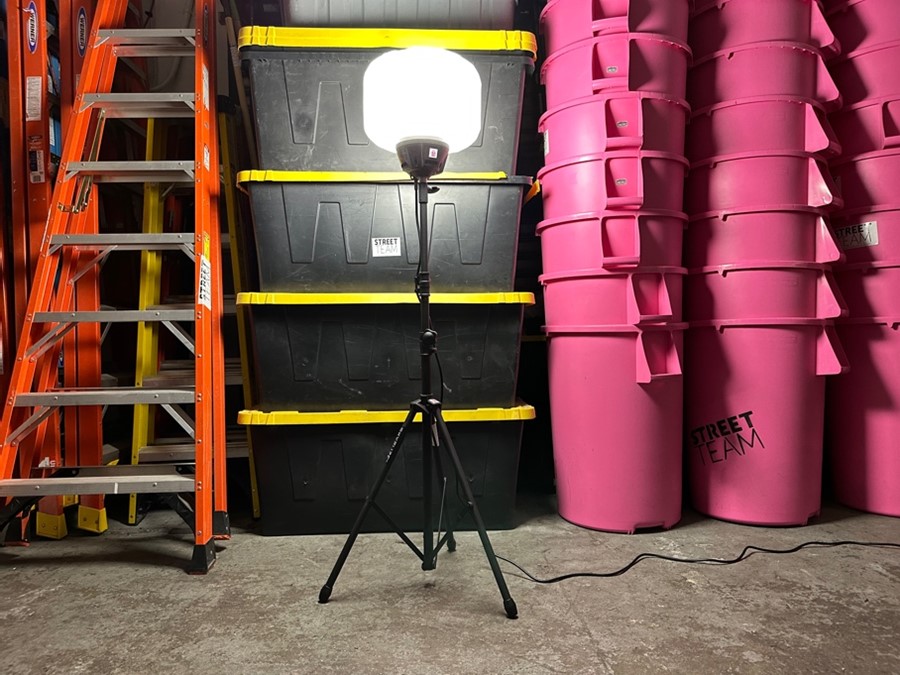 Looking for a portable and powerful 360° work light rental? The SKYFUZE LED balloon light kit is a 60-watt lighting fixture that can illuminate 5,000 square feet 360° which is ideal for both Film Productions & Events.
The SKYFUZE balloon light can illuminate a large area at night with ease using Samsung LED lights. This auto-inflating, UV-resistant, water-resistant, glare-free, nylon balloon rests on a tripod, allowing for easy set-up & mobility.
Filming in NYC? Street Team Studios, located in Brooklyn, rents everything including the EZ-UP Lighting system SKYFUZE balloon light. Our NYC-based production rental company has everything you need from production supplies to walkies to crafty to expendables and much MUCH more!
Phone: 917.790.3100
Email: streetteamstudios@gmail.com
Pick-Up: 502 Morgan Ave, Brooklyn, NY 11222 (M-F / 9A-5P)