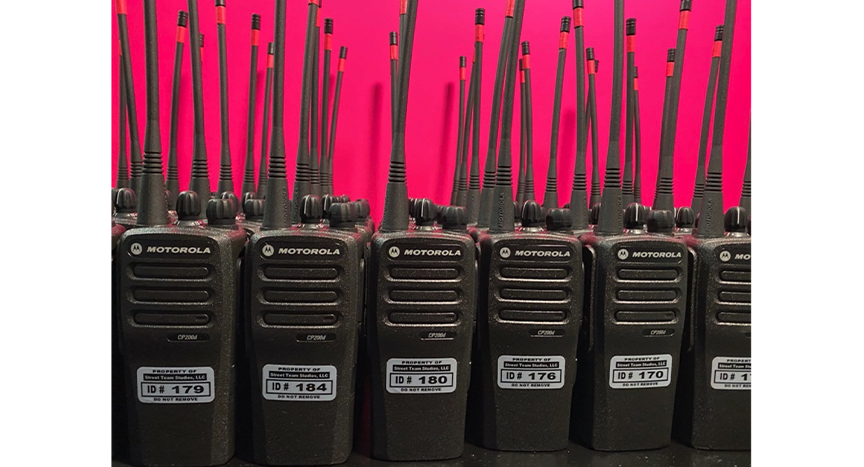 Street Team Studios is your home for New York walkie talkie rentals. We have a new fleet of Motorola CP200d walkie talkies. Our walkie rentals are conveniently located in Brooklyn, NY at 502 Morgan Ave, Brooklyn, NY 11222.
We offer competitive NYC rates for any length of rental: 1-Day, 2-Day, 3-Day, 1-Week, or 1-Month — Plus radio accessories are always FREE!
Moreover, you can save you time & money because we also supply Production Supplies, G&E and Camera Expendables, and Crafty & Beverages.
Please email us for a quote at: streetteamstudios@gmail.com