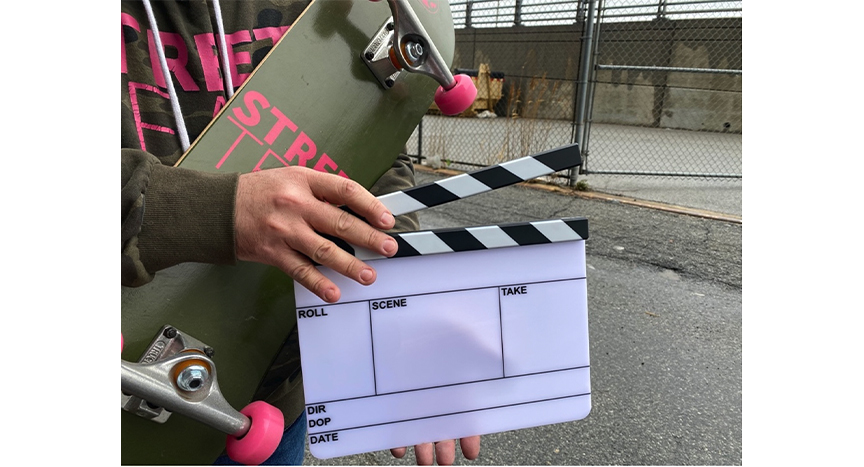 Street Team Studios is proud to offer the most popular slate from Filmsticks. The medium clapperboard measures 11" x 7.5" and is just the right size.
We hand-picked this slate for our customers as the resin material is completely waterproof. It's so weather resistant you can even use it underwater!
Filmsticks clapperboards are super popular in Europe and we are excited to offer their full line in Brooklyn, NY — See the full line here: https://www.filmsticks.co
At our shop in Greenpoint, BK, we have a full line of camera expendables for all your NYC still or motion shoots.
Check out the medium clapperboard up close on our YouTube channel:
And find our full list of expendables on our order form here: https://streetteamstudios.com/order-form/