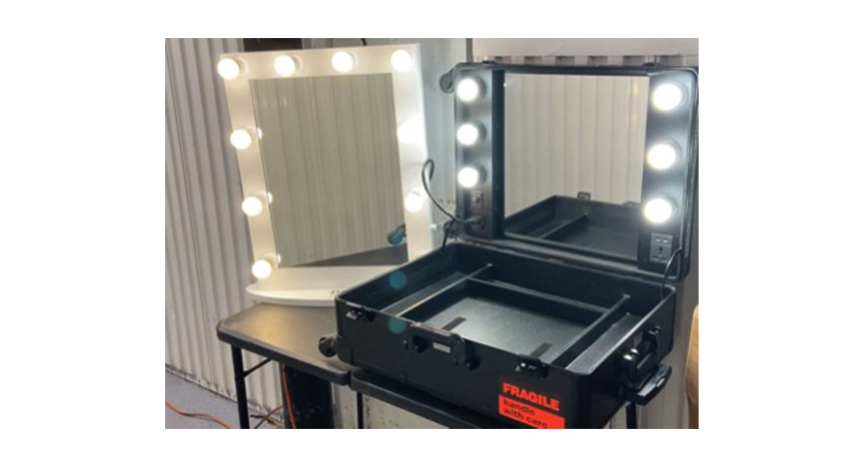 We have two options for Hair & Make-Up Mirrors rentals at Street Team Studios NYC.
Pictured above the Black mirror is our Standard HMU Mirror with Travel Case. And pictured above in White is our Hollywood Mirror. Both are tabletop mirrors with dimmable LED bulbs and a power outlet.
Our Standard Black HMU Mirrors are ideal for location shoots because the mirror is built into a protective case making it safe & easy to transport. Our White Hollywood Mirrors DO NOT have cases, so they are NOT ideal for location shoots as they must be handled with extreme care during transit. Hollywood Mirrors are most popular at stages & studios where they live stationary for extended periods.
Both mirrors are about the same size in terms of glass – approximate dimensions below:
– Standard Black HMU Mirror = 15" x 17"
– White Hollywood Mirror = 15" x 20"
You can finish the look with either mirror by adding:
– 4ft Adjustable Height Table
– Black Tablecloth
– Director's Chair (Tall or Short)
– Power Strip & Extension Cord
Check out our full inventory here: https://streetteamstudios.com/order-form/