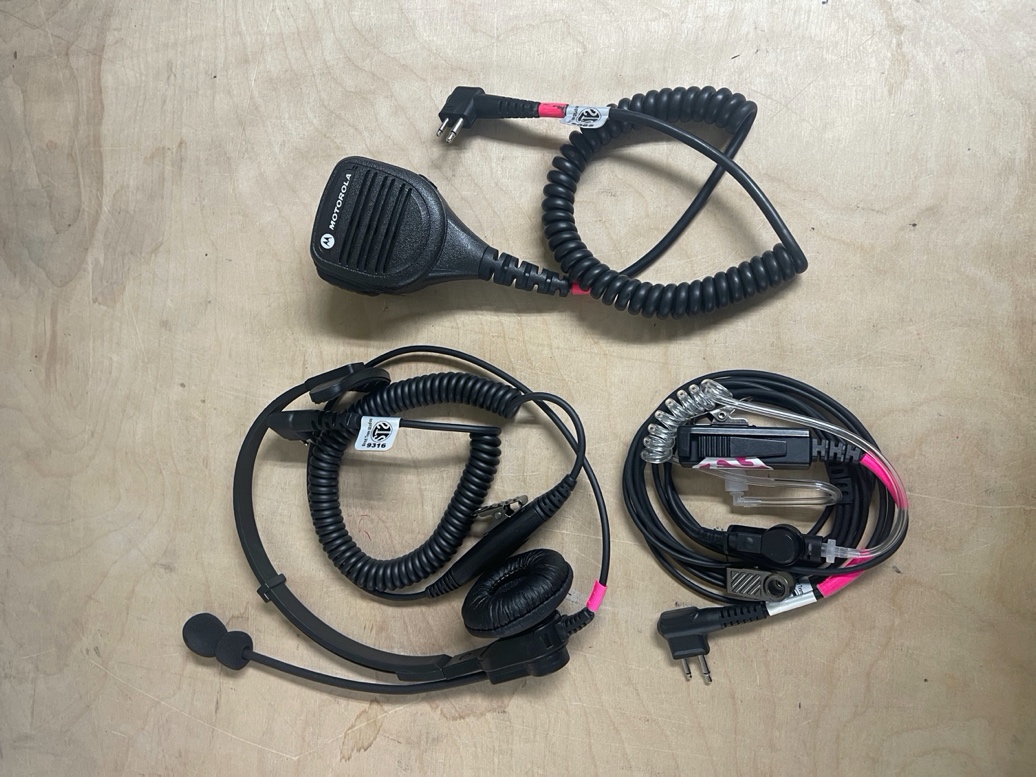 Surveillance kits, headsets, speaker hand mics, charging pods, rapid chargers, and multi-day charging stations are all available for no extra charge with any walkie talkie rental at Street Team Studios in Brooklyn, NY!

Place an order for our new fleet of digital capable Motorola CP200d two way radios, which have a battery lasting 12-14 hours, and receive your choice of surv, headset, or hand mic to go along with each unit rented.

Surveillance Kits are the most frequently used accessory, as the earpiece attached is perfect for communication while remaining quiet on set. The speaker hand mics are great for crew members stationed away from set, in trucks/vehicles, or shoots where you are not rolling sound. Headsets are a great alternative to survs, and popular for walkie rentals for fashion shows & events.

Although the walkies and extra batteries come fully charged with every rental and last all day, Street Team Studios provides FREE additional extra bricks and chargers, at no extra cost. Single-port charging pods, 6-port rapid chargers, and multi-day charging stations are FREE in addition to your order and selected based on the size of your walkie rental to ensure you have all of the equipment you need for your specific set-up. See chart here!
NOTE: You can customize your order to your specific needs!

Street Team Studios in New York City is YOUR vendor for Walkies Talkies, WiFi / MiFi Pocket Internet, Production Supplies, and Expendables.

Reserve your two-way radios & internet jetpacks / hotspots here
Visit us on YouTube!